Translating…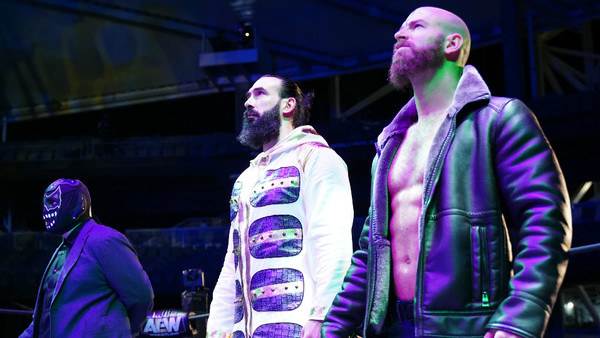 Bray Wyatt appeared to post a response to Brodie Lee's AEW debut on his Twitter page.
The former WWE Universal Champion wrote, "It's just me and Rowan now" and accompanied his words with a .GIF of a small boy crying during a television interview. Fans immediately bit and started asking Wyatt what he thought of Brodie's role as 'Exalted One' in AEW's Dark Order faction.
He didn't respond to that. Instead, Bray followed up on his original post by tweeting, "Braun never left". Someone's having a great time messing with the minds of wrestling fans everywhere, and that 'someone' is Mr. Wyatt.
Brodie Lee, as Luke Harper, was a member of Bray's Wyatt Family faction back when it started in NXT, and he joined Wyatt and Rowan on the main roster after that. Eventually, the trio were joined by Braun Strowman in 2015 before going their separate ways.
Harper would come back into the Wyatt mix that same year after previously leaving.
Now, following years of mediocrity and frustration, he's been set free by AEW. One can only imagine how special Bray's own 'Fiend' character might've been in the promotion.