Translating…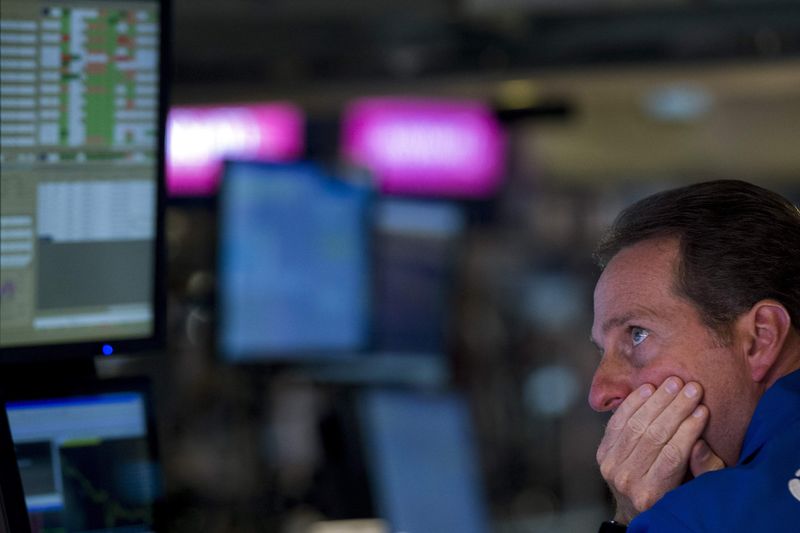 © Reuters.
By Peter Nurse    
Investing.com – U.S. stocks are set to open a lower Wednesday, consolidating after Tuesday's historic gains, as investors wait on the country's lawmakers to pass a hefty stimulus package to shore up the economy against the coronavirus pandemic.
At 6:55 AM ET (1055 GMT), futures for the traded 24 points, or 1%, lower, futures for the down 77 points, or 1%, while the futures contract fell 101 points, or 0.5%. 
Following days of wrangling, the Senate has now reached a deal on a $2 trillion stimulus package to help ease the economic pain from the coronavirus pandemic.
The Senate will vote on the bill later on Wednesday and the House of Representatives is expected to follow soon after, although it's still not clear whether the House may try to amend it. 
Anticipation of such a deal had resulted in the racking up its biggest one-day point gain ever on Tuesday, jumping 11.4%, or 2,1113 points. That was the biggest percentage gain for the blue-chip index since 1933. The gained 9% and the added over 8%.
Still, despite Tuesday's gains, it's important to point out that the Dow and the S&P are still on course for their worst months since 1987. The two indices have not had back to back positive days since early February.
In corporate news, Boeing (NYSE:) is in the spotlight on reports that it plans to restart production of its 737 MAX jet by May. The restart would end a months-long stoppage sparked by a safety ban on Boeing's best-selling jet after two crashes in Ethiopia and Indonesia that killed hundreds of people.
The sector has been hard hit by the lockdown measures needed to combat the coronavirus pandemic, and is expected to receive Federal help from the rescue package to keep airlines from folding.
Elsewhere, Occidental Petroleum (NYSE:) is set to cut employee salaries by up to 30%, according to an internal memo reviewed by Reuters, as the debt-laden U.S. oil producer tries to save cash amid tumbling energy prices.
Occidental has pared spending on production, cut its shareholder dividend, dismissed staff and sold assets to avoid being overwhelmed by the debt taken on to pay for its $38 billion acquisition of rival Anadarko (NYSE:).
On the economic calendar, the latest release on orders for are due at 8:30 AM ET (12:30 GMT). These numbers are from three weeks ago, so not from the time of severe disruption to the U.S. economy, but are still expected to show a slowdown.
Oil header lower after early gains Wednesday, ahead of the weekly report, to be released at 1030 AM ET. Expectations are that they will report a build of almost 3 million barrels of .
At 07:00 AM ET (1100 GMT), U.S. oil futures traded 2.7% lower at $23.37 a barrel. The international benchmark contract fell 4.5% to $25.92.
Additionally, dropped 1.3% to $1,638,70/oz, while traded at $1.0809, up 0.2%.